Star Trek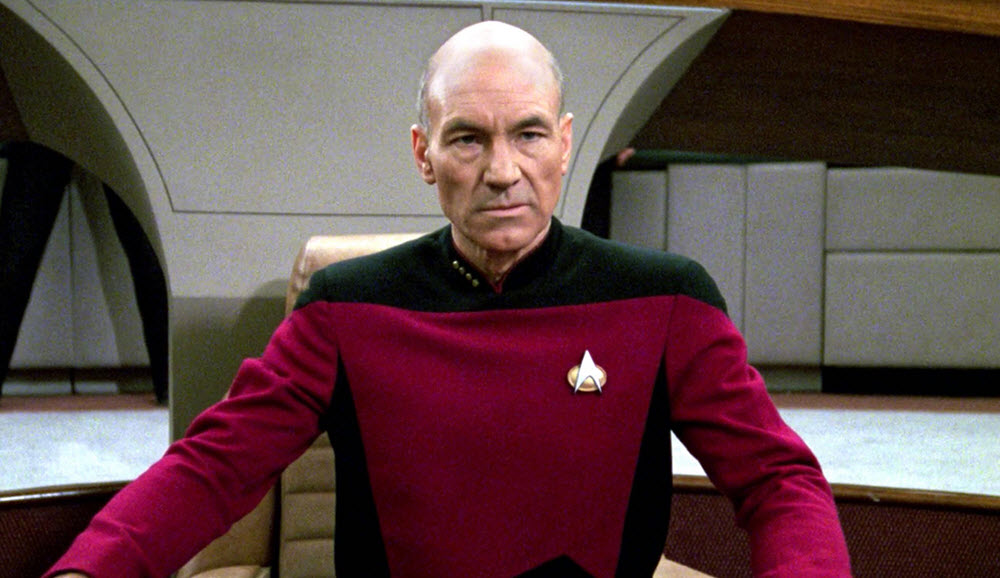 Since 1987, Patrick Stewart has portrayed Captain Jean-Luc Picard in the Star Trek franchise. When he was picked for the role of Captain Picard, he was uneasy about signing the standard six-year-long contract, but eventually relented because he assumed the show would be scrapped fairly soon and he would be able to go back home to England after having earned some money in Hollywood.
In later interviews, he has revealed how he was surprised by the long days of television production; days that started at 4:45 each morning. He also disliked to memorise "technobabble" and found it hard to fit in among his castmates. Eventually, he adapted, made friends and learned to better understand the differences between stage and TV.
X-Men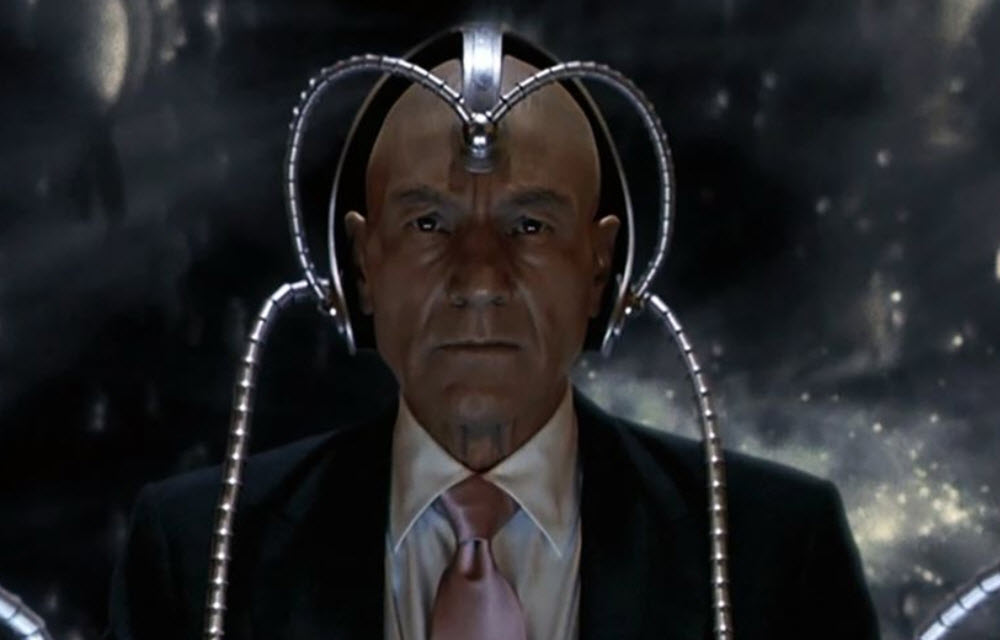 The immense success and cultural impact of Star Trek: The Next Generation, and the franchise´s subsequent TV-series and movies, typecast Stewart as Captain Picard and for a while made it somewhat difficult for him to get other roles in Hollywood. In the late 1990s, however, he was chosen to play Professor Charles Xavier in a movie based on the cartoon X-Men. Captain Picard was a deep-voiced bald man with an English accent and now Stewart was cast to portray Professor Xavier as a deep-voiced bald man with an English accent.
Stewart was initially a bit hesitant to sign on for another movie franchise, but relented since he really wanted to work with director Bryan Singer.
Stewart has portrayed Professor Xavier in seven movies:
X-Men
X2
X-Men: The Last Stand
X-Men Origins: Wolverine
The Wolverine
X-Men: Days of Future Past
Logan
The Captains
Patrick Stewart and William Shatner both appeared in "The Captains", a 2011 feature-length documentary written an directed by Shatner. In this documentary, Shatner interviews actors who have played captains in the Star Trek franchise. The interviews with Stewart takes place in his home in Oxfordshire, England and at a Star Trek Convention in Las Vegas, USA.
More
A few other examples from Patrick Stewarts film- och TV career from 1987 and onwards:
Stewart played the character Sterling in the 1995 gay romantic comedy Jeffrey.
For his portrayl of King Henry II in The Lion in Winter, he received a Golden Globe nomination. He was also nominated for an Emmy Award for executive-producing the movie.
He was nominated for a Golden Globe and received an Emmy Award for playing Captain Ahab in the 1998 made-for-television movie Moby Dick.
He was nominated for a Screen Actors Guild Award for his performance in role of Scrooge in the 1999 made-for-television movie A Christmas Carol.
Stewart made a guest appearance during the 11th season of the TV-show Frasier, playing a gay Seattle socialite and opera director.
Stewart played a violent nazi in the horror-thriller Green Room. The movie did not do well financially, but appeared on many critics' lists as one of the best films of the year and received a 2017 Empire Award nomination for Best Horror.
He played John Bosley in the 2019 rendition of Charlie´s Angels.