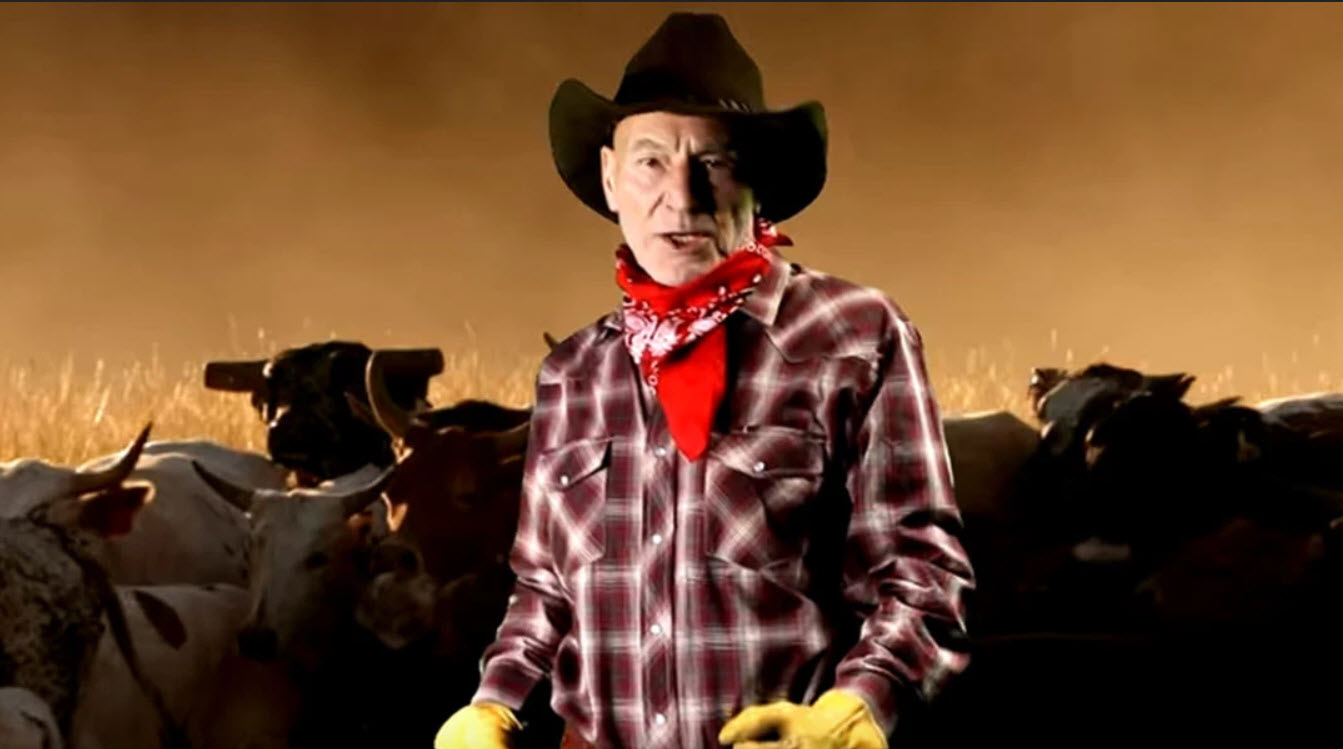 Patrick Stewart is an atheist, a feminist and a patron of Humanists UK.
The Labour Party
Stewart is a member of the British Labour Party.
Civil rights and liberties in the UK
Stewart has voiced criticism over British legislation in the area of civil rights and liberties, especially the government´s plans to make it legal to detain terrorist suspects for 42 days without charging them. In March 2008, he signed an open letter of objection to the proposal.
Scottish referendum
In 2014, Stewart was one of 200 public figures who wrote an open letter expressing their hope that Scotland would vote to remain part of the United Kingdom.
Brexit
In 2016, Stewart was one of over 280 people from the arts world who in a joint statement openly backed the Remain side in the Brexit referendum.
United States
In March 2017, Stewart announced that he was going to apply for US citizenship in order to oppose the Trump administration.
As of 2020, there has been no news of him applying for or receiving US citizenship.
The United Nations
Stewart is a patron of the United Nations Association – UK.
The International Rescue Committee (IRC)
Stewart acted as a spokesperson for the International Rescue Committee (IRC) in 2019.
Founded in 1933 as the International Relief Association, this organization provides emergency and long-term assistance to refugees and people displaced by war, persecution or natural disaster.
The charity Combat Stress
After learning about his father´s PTSD, Stewart has supported the British Armed Forces charity Combat Stress. This organization helps former members of the British Armed Forces who are suffering from PTSD or certain other mental health conditions. Treatment is made available free of charge for the veteran. The charity has its roots in the Ex-Servicemen's Welfare Society, formed back in 1919 when the effects of "shell shock" were becoming evident after WWI.
Against domestic abuse
Stewart made a short video for Amnesty International in 2006, in which he shared his own experiences with domestic abuse as a child, growing up in a household where he would see his father physically attack his mother. Three years later, he again talked about his childhood experiences at the launch of Created Equal, a book about women´s rights.
Stewart is a patron of Refuge, a UK charity for abused women. In 2011, he presented a BBC Lifeline Appeal on behalf of Refuge, interviewing a woman whose daughter was murdered by her ex-husband.
Stewart has given his name to the University of Huddersfield a scholarship to study domestic violence.
Cake controversy
In 2015, Stewart defended the Belfast-based Chrisitan bakers who had been penalized for refusing to write "Support Gay Marriage" on a cake. Stewart explained that he would support their rights to say "no, this is personally offensive to my beliefs, I will not do it".
Assisted dying
Stewart has publicly advocated the right to assisted suicide. In 2011, he became a patron for Dignity in Dying campaigns in the UK.
Pit Bulls
Stewart likes pit bulls and has fostered several dogs through Wags and Walks, a dog rescue in Los Angeles. He often posts pictures of himself with his foster dogs on social media.
In 2017, the participated in the ASPCA National Dog Fighting Awareness Day campaign.
Football
Stewart is a long-term supporter of the football club Huddersfield Town A.F.C.
In 2010 he became the president of Huddersfield Town Academy, the club´s project for young talent.
Cars
Stewart is a devoted car enthusiast, holds a Motorsport UK competition license and enjoys attending the British Grand Prix weekends. In 2012, he competed in the Silverstone Classic Celebrity Challange racce.
He appeared on the TV-show Top Gear in 2003. His lap time for "Start in a reasonably priced car" was 1 minute and 50 seconds.